New to Sales Management Workshop?
We want you to get started right!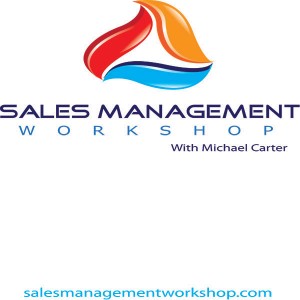 Sales Management Workshop host a series of audio podcast and a blog devoted to helping you become a better sales manager. We do this by providing you with free tips and strategies to help take your sales production to the next level.
We understand that managing a sales team can be very challenging. Our goal is to provide you with valuable content to help you manage. Each episode is packed with information you can use now.
Listen on your computer
Listen on your smart phone
Listen in your car
"These podcasts have some of the best sales management information I have ever heard. Michael is easy to understand and provides information I can use right away with each podcast. The info is a 'must listen' for anyone who has selling responsibilities in their company."
Want to know where to find information on a specific topic?
Don't know where to start. Start at the beginning, SMW 001 An Introduction to the Sales Management Workshop, and work your way to the latest podcast.  To make the information you need, easy to find, we have divided the information into categories.  Just click on the link and find all the information we have on a subject of interest to you.