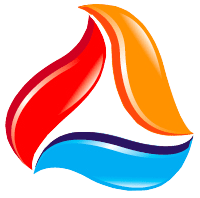 At the Sales Management Workshop, our goal is to provide sales professionals with tools and stratagies to help them improve performance.
Here is what others are saying about Sales Management Workshop
Sales Management Content
These podcast have some of the best sales management information I have ever heard.  Michael is easy to understand, and provides information I can use right away with each podcast.  The info is a 'must listen' for anyone who has selling responsibilities in their company. Brandon Bentz
Great ideas and suggestions for the rode warrior
I really enjoy your podcast about planning & executing on sales calls. The intel was spot on. I'm subscribing now!
Josei - DC
Great Information for a New Sales Manager
Recent subscriber, also a new Sales Manager, really enjoy all the info. Great audio quality (very important to me). Highly recommended. Liveonlocation
Thank you Michael Carter!
Your podcasts are helping me improve my who sale distribution here in Brazil. Thank you very much! Alexandre Oliveira
Looking for information on a topic?  At the Sales Management Workshop we have the information you are looking for
We have developed a series of audio podcast that should be of interest to everyone responsable for managing a sales team. To make is easy, you can click on one of the links below to find content that fits your need. Enjoy.